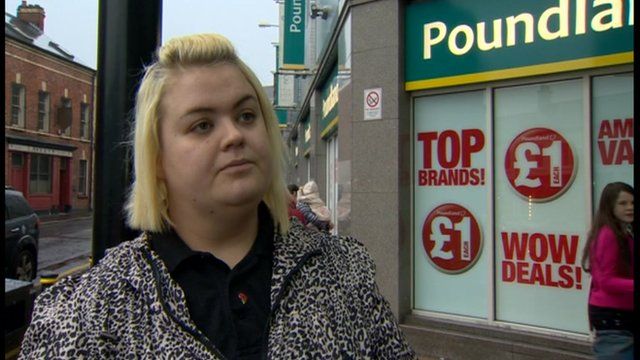 Video
Poundland overturns ban on staff wearing poppies
A worker in Northern Ireland, who was banned from wearing a poppy in her workplace, is back at work after her employer Poundland changed their policy.
Lyndsay Pattison walked out of the store in Lisburn, last week, after she was asked to remove the poppy as it was against the company's dress policy.
Speaking outside the store, she said that she is now happy the situation has been resolved, meaning she is now able to wear the Remembrance Day poppy to work.
Lyndsay added that she had no hesitation about taking a stance and that she had been getting support from customers who had been congratulating her all day.