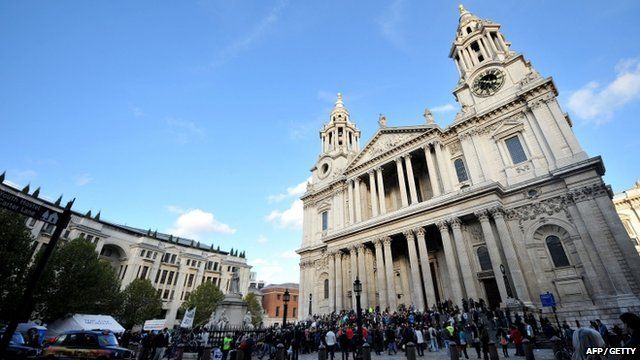 Video
Dean of St Paul's resigns as position was 'untenable'
The Dean of St Paul's Cathedral in London has resigned, saying his position had become untenable.
The Rt Rev Graeme Knowles said the past fortnight had been a testing time.
It follows weeks of protests outside the cathedral by anti-capitalist protesters, which led to the building being closed for several days.
The news comes as the City of London authorities ordered protesters outside St Paul's to remove their tents and equipment within 48 hours.
In a statement read by Nicholas Cottam, the registrar of St Paul's, he said "I have thought it best to stand down as dean, to allow new leadership to be exercised".
Go to next video: Nobody wants violence, says Bishop