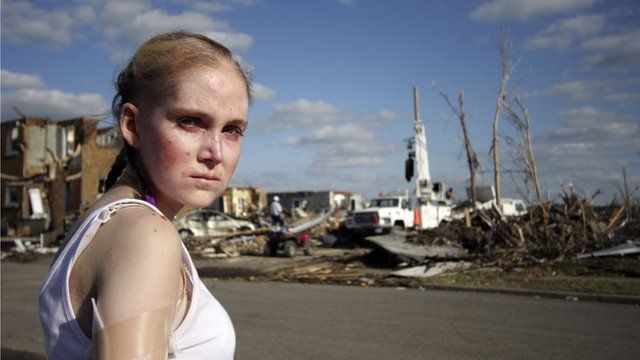 Video
Butterfly skin woman who chases storms in US
Tornado researcher Sam Hall found herself heading into America's deadliest tornado that destroyed the town of Joplin, Missouri, on her latest storm-chasing trip.
From Warrington, Cheshire, she is the editor of the International Journal of Meteorology but also has to battle a rare genetic condition, Epidermolysis Bullosa (EB), in which her skin and internal body linings blister at the slightest knock.
Each year Sam drives herself and her brother Keith thousands of miles across America to experience tornadoes first-hand.
Stormchaser: The Butterfly and the Tornado is on BBC Three on Monday, 31 October at 21:00 GMT.