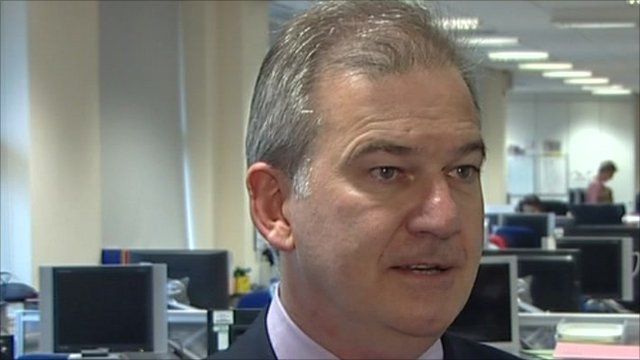 Video
HMS Astute shooting: 'I feared gunman was terrorist'
A Royal Navy serviceman who shot dead a senior officer on board a nuclear submarine has been jailed for life.
Able Seaman Ryan Samuel Donovan, admitted murdering Lt Cdr Ian Molyneux, 36, of Wigan, Greater Manchester, on board the nuclear submarine HMS Astute.
Alistair Neill, chief executive of Southampton City Council, was on board the nuclear submarine at the time of the attack and disarmed Donovan.
He spoke to the BBC about the events of that day and revealed that he feared the gunman was a terrorist who was carrying explosives.
He also said that he felt "very lucky" to have escaped unharmed that day, and that his thoughts were with the family of Lt Cdr Molyneux.
Go to next video: Sailor pleads guilty to sub murder