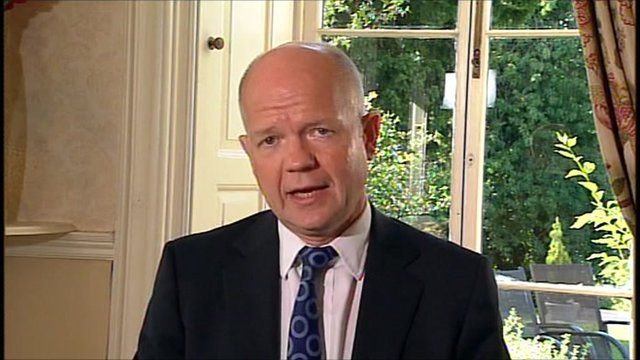 Video
Hague hopeful over Fletcher case
The Foreign Secretary, William Hague, has dismissed as premature reports in the British press which say the National Transitional Council in Libya has no intention of extraditing those responsible for the murder in 1984 of PC Yvonne Fletcher outside the Libyan embassy in London.
An NTC spokesman was quoted as saying that Libya remained opposed to the extradition of its citizens to face justice in other countries.
However, Mr Hague says the rebels have already committed to cooperating with Britain in the Yvonne Fletcher investigation and that London will continue to press for action on their part.
Go to next video: Mitchell: UK will pursue Fletcher case