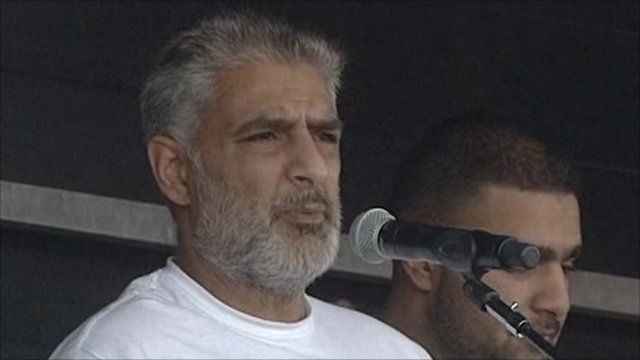 Video
Father pays tribute at Birmingham peace rally
The father of a man killed during the Birmingham riots has thanked the community for attending a peace rally in the Winson Green area.
The rally at Summerfield Park is a response to the rioting and the deaths of Haroon Jahan and brothers Shazad Ali, and Abdul Musavir, who were killed as they protected businesses from looters.
Haroon Jahan's father Tariq said: "The three boys didn't die in vain, they died for this community and I hope that this community will remember them."
Go to next video: Birmingham riot victims mourned