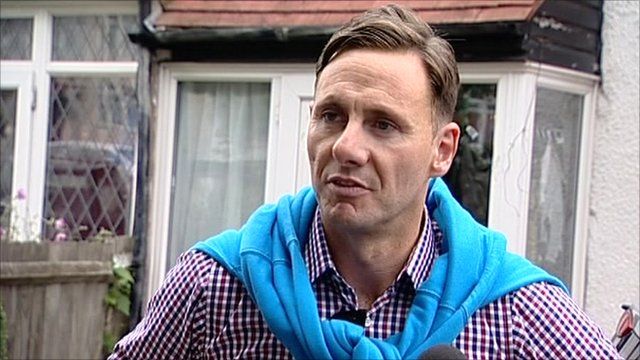 Video
Glenn Mulcaire is doorstepped by journalists
Glenn Mulcaire has told journalists outside his house that he is in a "developing situation".
He had nothing further to add, he said, "though this may change".
The former private detective was imprisoned for phone hacking in 2007, after carrying out illegal voicemail interceptions for the News of the World newspaper.
The newly created management and standards committee at News International has decided it will cease paying Mr Mulcaire's ongoing legal costs.
James Murdoch confirmed at Tuesday's Commons select committee hearing that his company was still paying Mulcaire's fees.
Go to next video: Bryant: Palace objected to Coulson