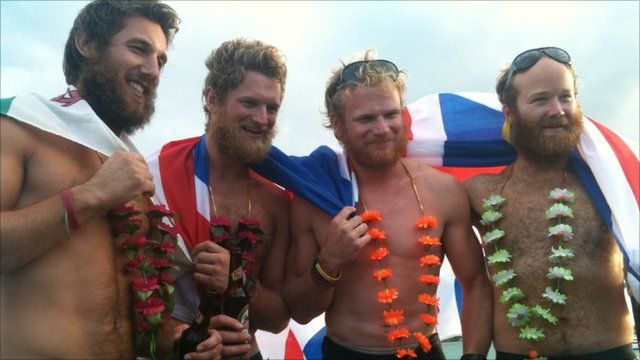 Video
British rowers avoid tanker collision in Indian Ocean
Four British rowers who achieved their dream of rowing across the Indian Ocean, have told the BBC how they escaped being in collision with a tanker during their trip.
Along the way they braved wild weather, which meant they were unable to break the record for the shortest crossing, but did make history by being the first group to cross unsupported.
They arrived in Mauritius on Wednesday after setting out from Australia in April.
Their skipper James Kayll told BBC Breakfast about their achievement and how they managed to avoid a collision with a tanker by using flares.
Go to next video: Rowers seek to break Indian Ocean record