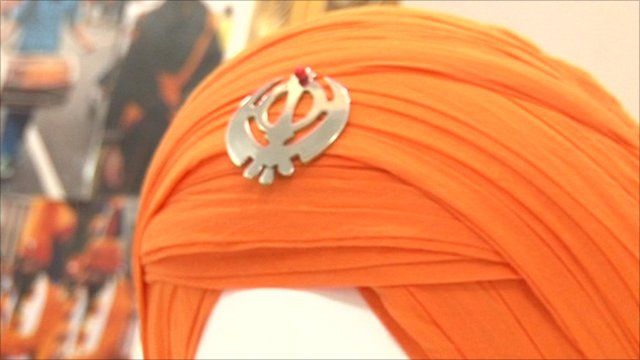 Video
How to tie a Sikh turban
A new exhibition exploring the historical and cultural significance of the Sikh turban is touring the UK.
The head garment has been one of the five symbols of the faith since the 17th Century, but there are some concerns within the community that fewer young people are wearing what is known as the "Sikh crown".
Turbanology: Sikhs Unwrapped is part of a drive to instil a sense of pride in the religion and the religious headwear.
Professional storyteller Roop Singh explains why the turban is important to his faith and shows the process for putting them on.
Find out more onAsian Network Reports on Wednesday 15 June at 1230 BST or listen again.
Watch more:Turbanology: Turbans unwrapped