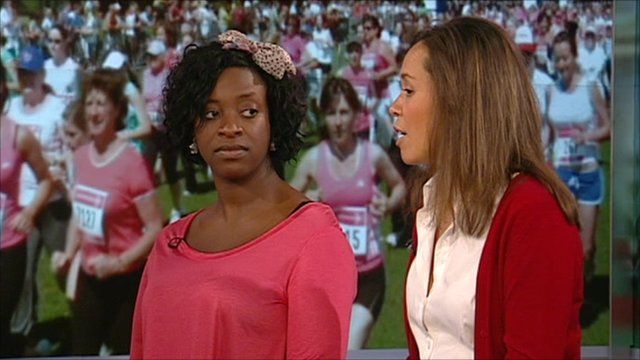 Video
Cancer Research UK struggles to find race participants
Cancer Research UK has said it is struggling to find people to take part in its Race for Life campaign and expect numbers to be down by 10% compared to 2010.
The charity thinks that in the current financial climate, people may be reluctant to ask others to sponsor them.
BBC Breakfast spoke to Natasha Hill from Cancer Research UK and to Erica Holmes-Attivor, who has signed up for the event.
Go to next video: Snail's pace 26 day marathon