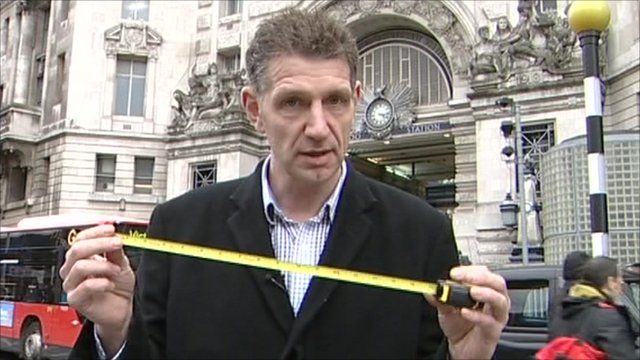 Video
Train seats to be made smaller - do they measure up?
There is always stiff competition for seats on commuter trains but it seems that getting your own seat no longer guarantees a comfortable journey.
Some South West Trains seats have been designed with just 43cm (18in) for each passenger.
One MP is so unhappy she has taken the issue to the House of Commons.
South West Trains defended its move in a statement which said customer feedback showed that getting a seat was a high priority for passengers while an independent assessment of the seats demonstrated they were ergonomically sound.
The BBC's Nick Lawrence went to find out what commuters think.
Go to next video: 'Phenomenal' train fare rise criticised