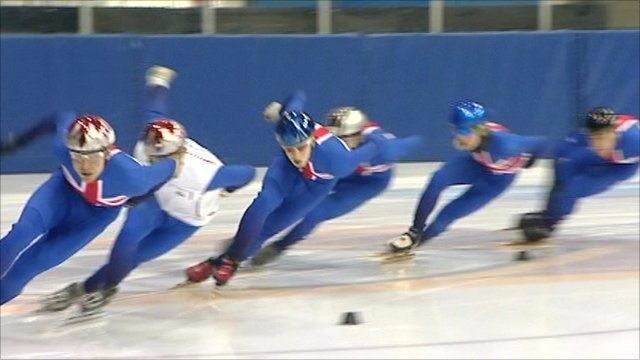 Video
Why is speed-skating on the rise?
f you went ice skating over Christmas, it was probably difficult enough to stay upright never mind going fast. But the sport of speed skating is becoming increasingly popular.
At a time of funding cuts, it's also just had a huge financial boost. The world championships are coming to Sheffield in March and BBC Breakfast's Mike Bushell ventured onto the ice with the British youth and senior team in Nottingham.
Go to next video: Zorbs give football a funky facelift