Media player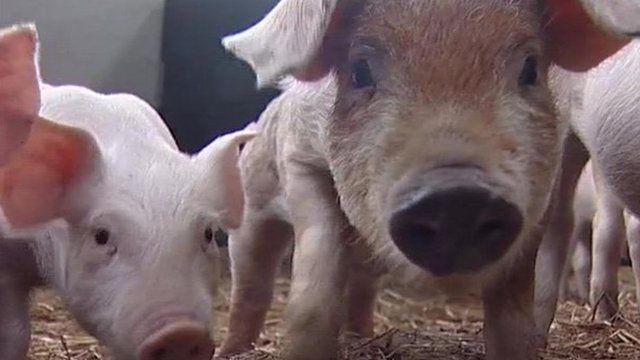 Media playback is unsupported on your device
Video
Pig farming schools launched in the UK
You've heard of Fame Academy, now Britain's getting it's first pig academy.
It's not quite how it sounds though, no singing animals, it's actually new classes to teach people how to start a pig farm.
The reason? Britain's short of pig farmers after a big surge in demand for pork and bacon.
BBC's Richard Westcott reports.