Media player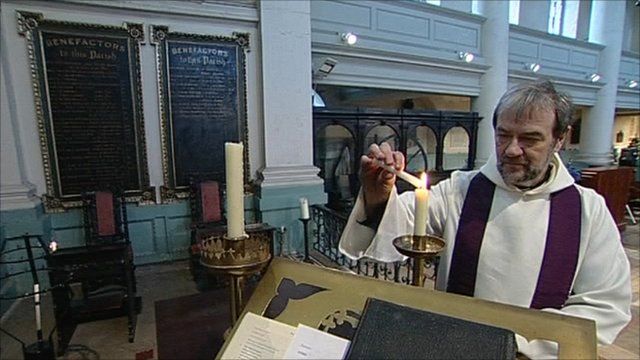 Media playback is unsupported on your device
Video
Local vicar joins fight to keep local strip clubs open
Strip-clubs and sex shops in one London borough have received support from an unlikely quarter.
People living in Shoreditch have until today to tell the council what they think of its proposal to close all such establishments in the area. But a local vicar has accused the council of wrongly trying to impose a moral code on local people.
The BBC's Religious Affairs Correspondent Robert Pigott has been to Shoreditch to meet the parish priest, Rev Paul Turp who has defended the licensed strip clubs on his doorstep.