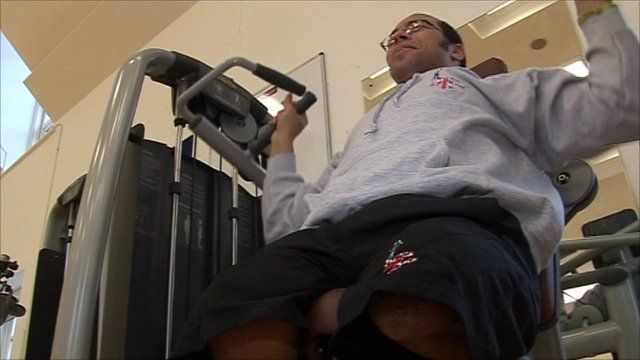 Video
Injured soldiers on importance of sport in recovery
As part of the BBC News Access all Areas series, the BBC's Jonathan Bell looks at the role of sport in rehab.
Jonathan served as an infantry soldier until he was paralysed in a training accident.
He met L/Cpl Tyler Christopher, 26, and Sgt Duncan Slater, 31, at Headley Court, Surrey. They are recovering as part of the MoD's Battle Back programme, which was set up specifically to use sport and adventure training to help soldiers back to fitness.
He asked them how important sport has been since they lost their legs in bomb blasts while serving in Afghanistan.
Go to next video: London 2012 goal for injured soldier