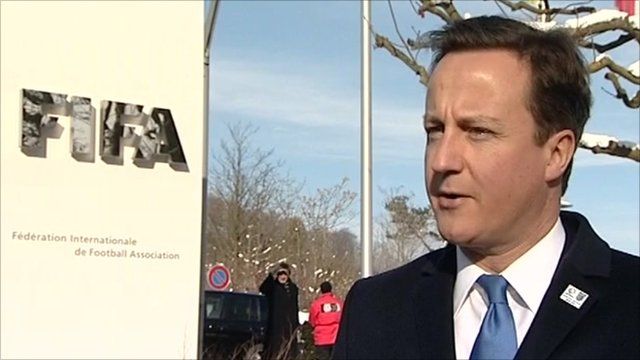 Video
Fifa: David Cameron 'focusing on England World Cup bid'
Prime Minister David Cameron has declined to comment on a Panorama programme which alleged that three senior Fifa officials took bribes over the allocation of commercial rights.
Monday's programme has been criticised by the England delegation bidding to host the 2018 World Cup. The BBC says the broadcast was in the public interest.
Speaking in Zurich ahead of Thursday's Fifa vote, Mr Cameron would not answer direct questions on the programme or its allegations, insisting that he only has "one focus here and that is to try to bring the World Cup home to England."
Panorama: FIFA's Dirty Secrets is available to watch now on the BBC iPlayer.