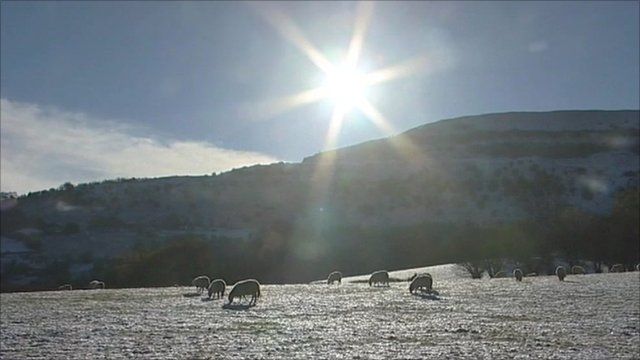 Video
Wales' coldest night in 89 years as more snow is forecast
Drivers across the UK are being warned to take extra care as the working week begins amid further heavy snow and ice.
Parts of eastern England and Scotland already under thick snow could get up to 25cm (10in) more by Monday morning.
Plummeting temperatures overnight will lead to icy roads in many places, while strengthening winds will cause snow to drift and make it feel even colder.
On Saturday night temperatures in Wales and Northern Ireland fell to the lowest on record for November, reaching -18C (0F) and -9.5C (15F) respectively.
The BBC's Alexandra Mckenzie reports.
Go to next video: Freezing conditions to continue