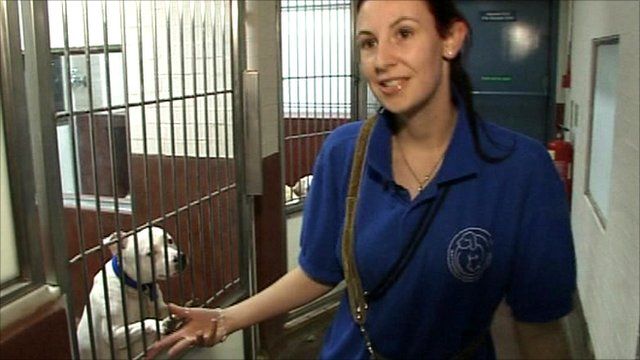 Video
Behind the scenes at Battersea Dogs and Cats Home
Battersea Dogs and Cats Home is marking its 150th anniversary this year.
Since its foundation, the Home has provided sanctuary for more than 3 million animals, giving a temporary home to more than 10,000 dogs and almost 3,500 cats in 2009.
Unlike many other facilities for strays, Battersea looks after its charges until someone else offers them a home. They only put animals to sleep for medical reasons or if the creature has serious behavioural problems.
Sarah Green gave BBC News a look behind the scenes as she talked about her work looking after the dogs.
Go to next video: Duchess opens Battersea cattery