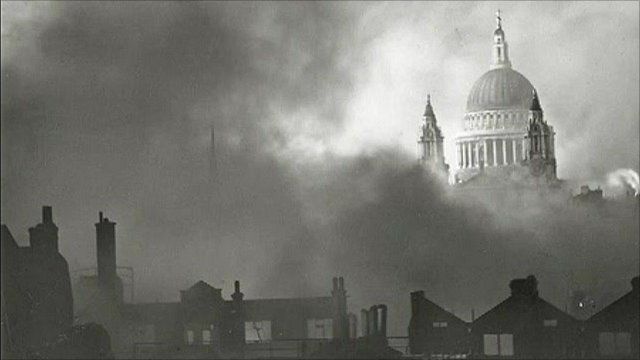 Video
Service at St Paul's to remember the Blitz 70 years on
A service of remembrance has been held this morning at St Paul's Cathedral to mark the 70th anniversary of the Battle of Britain and the Blitz bombing raids on London.
In the Summer of 1940, RAF pilots successfully battled the Luftwaffe to prevent German dominance of the skies over the UK.
From September 7th 1940, German tactics switched to bombing British cities - starting with the capital.
Brian Hanrahan reports.
Go to next video: Hurricane pilot remembers Blitz