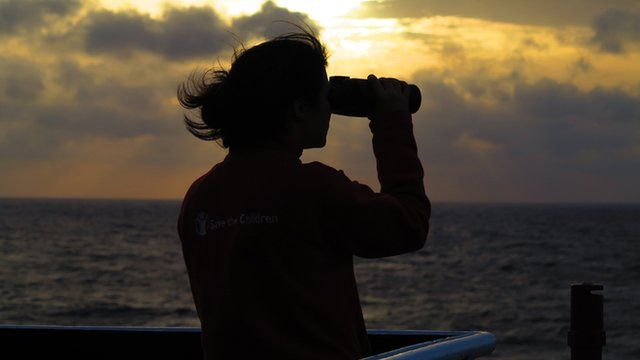 Video
Aboard the Mediterranean's migrant rescue boats
The BBC spent eight days at sea with one search and rescue mission, launched in August by the charity Save the Children.
It is one of eight or nine humanitarian groups operating in the Mediterranean as part of a voluntary migrant rescue effort that has grown since last summer. More than 3,000 people have drowned in the Mediterranean this year, according to humanitarian organisations.
About 300,000 people have made the perilous Mediterranean crossing this year to reach Europe. About half arrive in Italy, travelling from Africa and sometimes from the Middle East, trying to escape war, persecution and hunger, or simply in search of a better life.