Media player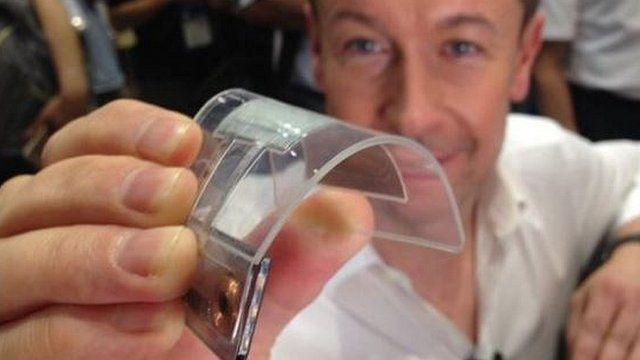 Media playback is unsupported on your device
Video
Panasonic announces a new flexible battery
Panasonic has unveiled a new flexible battery which is being showcased at Ceatec, a technology exhibition in Japan.
According to the company, the battery can be bent and twisted up to a radius of 25mm, with a maximum angle of 25 degrees, over 1,000 times, while still retaining 99 percent of its charge.
The battery can potentially be used inside wearable's or flexible screens.
BBC Click's Dan Simmons explains what this new piece of tech is made of and how it works.
BBC Click will have more from Ceatec on this weekend's television show. Find out more at BBC.com/Click and @BBCClick.