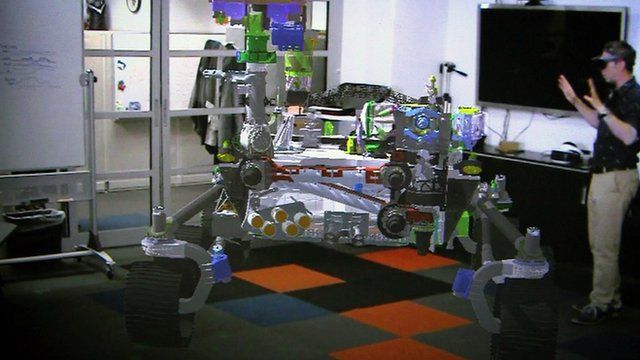 Video
How HoloLens is helping Nasa design the next Mars rover
Nasa's Jet Propulsion Laboratory (JPL) has teamed up with Microsoft to help scientists explore and collaboratively discuss Mars from a first-person perspective.
Images collected by the Mars Curiosity rover and the Mars Reconnaissance Orbiter are displayed on the Microsoft HoloLens headset which provides an augmented or mixed reality view where virtual objects can appear alongside real ones.
Designers working on the next Mars rover can also use the headset to view their plans in 3D, in full scale, before anything has been built.
BBC Click's Spencer Kelly reports.
Watch and read more from the BBC's State of America season
More at BBC.com/Click and @BBCClick.
Go to next video: Exploring Chernobyl in virtual reality