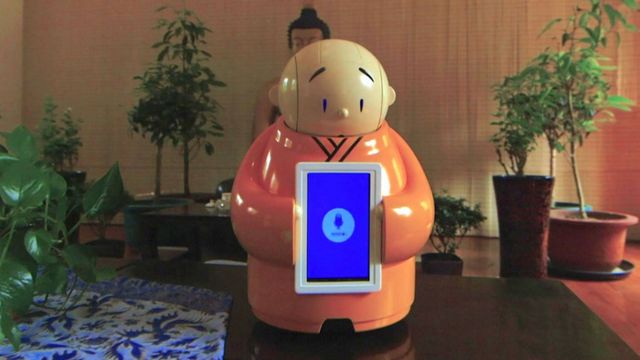 Video
The robot monk offering Buddhist wisdom
A Buddhist temple on the edge of Beijing is the last place you would expect to find a robot. But the monks of the Longquan Temple have a robot monk called Xian'er. Through a touch screen held on his tummy, he can answer voice commands and up to 100 questions on Buddhism.
The robot is based on a cartoon character the monks created and is the subject of several best-selling books in Asia. Xian'er was built by Chinese technology companies who offered their expertise to help promote Buddhism in a high-tech way.
BBC Click's Jen Copestake went to meet Xian'er and the real monks he shares the temple with.
More at BBC.com/Click and @BBCClick
Go to next video: Japan's hi-tech Buddhist cemetery