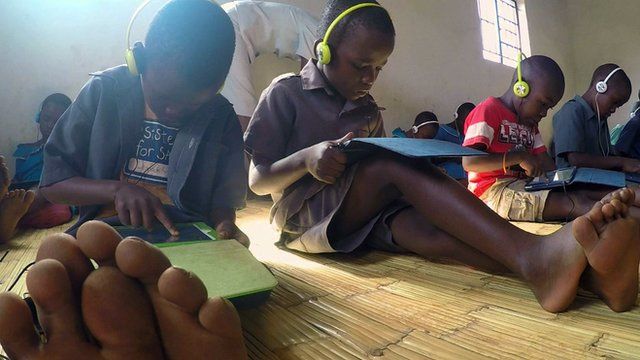 Video
The technology helping to teach Malawi's children
A series of apps which help teach Malawian schoolchildren maths, English and the local language Chichewa has been rolled out to 68 schools in the country.
The UK's Voluntary Service Overseas (VSO) charity has joined with the schools and the non-profit Onebillion organisation to teach four and five year olds.
Education in Malawi's schools is often basic - classes of 80 or 90 pupils are normal and teachers can struggle to monitor whether pupils are keeping up.
The apps allow teachers to monitor every pupil's progress, allowing them to modify lessons and improve results.
BBC Click's Dan Simmons reports.
More at BBC.com/Click and @BBCClick.
Go to next video: Malawi teaches UK children a lesson