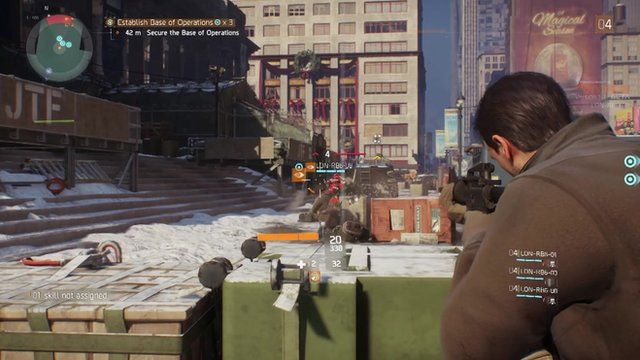 Video
Tom Clancy's The Division: first look review
BBC Click's Marc Cieslak takes an early look at Tom Clancy's The Division - an online, third-person, role playing shooter.
The story takes place in a post pandemic, devastated mid-town Manhattan.
Infected bank notes carrying the smallpox virus have spread disease and death as they are passed from person to person. Order has broken down, criminals have escaped from prison and militias have armed themselves.
The player assumes the role of a Division agent - a secretive organisation armed with the job of bringing order to the chaos that has engulfed New York.
Missions can be attempted as single player, co-operative with online team mates or player versus player.
The game is released for PlayStation 4, Xbox One and Microsoft Windows on 8 March.
More at BBC.com/Click and @BBCClick.
Go to next video: Star Citizen: The $100m video game