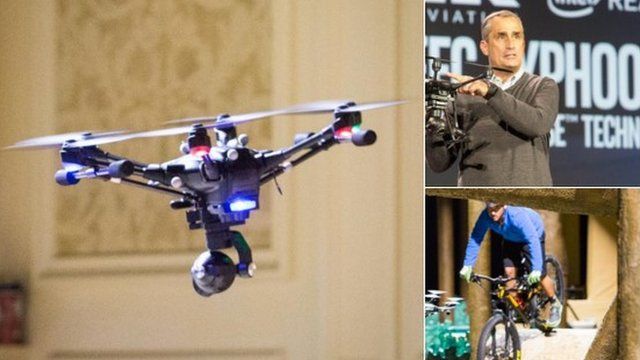 Video
CES 2016: Intel drone dodges crashing object
Chip-maker Intel demoed a collision-avoiding drone at its CES press conference.
The aircraft is fitted with one of the chip-maker's RealSense sensors, allowing it to quickly respond to unexpected obstacles.
The Yuneec Typhoon H drone was able to autonomously alter its flight path when a mock tree fell into its path during a live demo.
Intel's chief executive Brian Krzanich talked the audience through the incident, which can be seen in video above.
You can also read more of our CES articles and follow the BBC team covering the show on Twitter.
Go to next video: BBC reporter breaks 'world's safest' drone