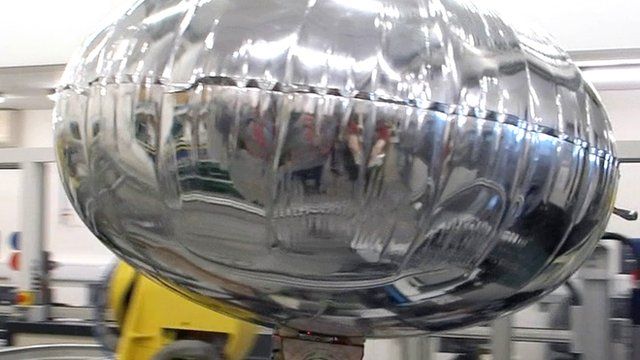 Video
Duelling Zeppelins: The greatest toy you can't buy?
A prototype toy game that pits remote-controlled helium-filled airships against each other, has been developed by engineering students at the University of Cambridge.
Made as part of a design challenge, the airships do battle, firing infrared beams at each other, to disable opponents. It is intended for children and the executive toy market.
BBC video journalist Dougal Shaw spoke to Elizabeth Fletcher and Ben Brebner from the team.
Given the right backing, they would like to develop it as a commercial product for toy stores, they said.
In terms of safety, said Ben Brebner, "kids have helium balloons all the time and this is just a pair of fans on a helium balloon."
(Other team members include Freddie Ashford and Mudit Dubey).
Follow video journalist Dougal Shaw on Twitter
Go to next video: Climbing frame searches for children