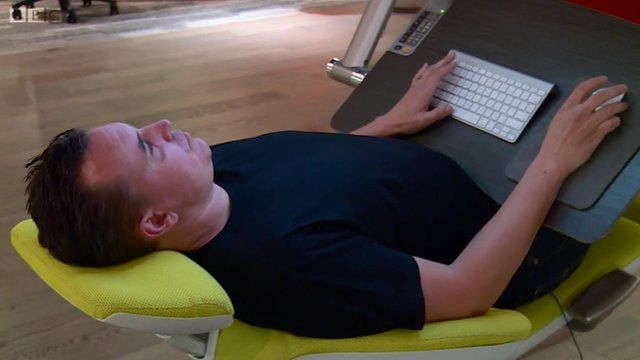 Video
A $5,900 robotic chair for the office
If you're working at a desk for a long time it can be hard to remain focused.
The Altwork Station is designed to transform itself into different positions to help keep you alert and comfortable.
It can go from being a standing desk - all the rage in offices right now - right down to a setting that has the user almost horizontal.
Magnets are used to keep the keyboard and mouse in place, and hopefully the bracket is strong enough to stop a Mac computer tumbling down into your face. There's also a side table for a cup of coffee, if you need one.
The desk doesn't come cheap - $5,900 (£3,900), although you do get a discount if you pre-order it now.
Che Voigt, Altwork's co-founder, told me the price was in-line with most high-end office furniture.
Right now the company is focusing on the US market, specifically the West Coast. But eventually they hope the desk will be used in offices all over the world.
Follow Dave Lee on Twitter @DaveLeeBBC
Go to next video: Hi-tech desks may 'boost maths'