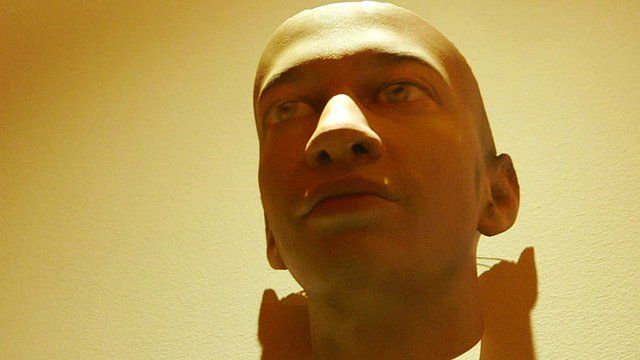 Video
The 3D masks created from discarded DNA
Work by a US artist - who created a series of 3D printed sculptures using DNA extracted from items discarded in public places such as cigarettes and chewing gum - has gone on display at an exhibition about Big Data.
The curator of the Big Bang Data exhibition, Jose Luis de Vicente, explained that there were some things you could find out from discarded DNA such as an individual's ethnic background or skin colour, but you would be unable to know some physical characteristics like how pronounced a person's chin was.
Heather Dewey-Hagborg began working on her Stranger Visions project in 2012.
BBC Click's Spencer Kelly finds out more.
More at BBC.com/Click and @BBCClick.
Go to next video: Turning the stock market into galaxies