Media player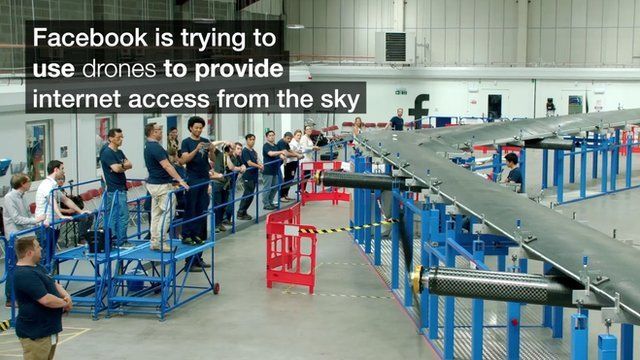 Media playback is unsupported on your device
Video
Facebook readies internet drone's maiden test flight
Facebook says it hopes to carry out the first test flight of a solar-powered drone before the end of the year.
The social network aims to eventually build up a fleet of the aircraft to test the possibility of creating laser beam-enabled networks in the sky to provide internet access to people below.
The aircraft, Aquila 1, is about the width of a Boeing 737 jet but much lighter in weight.
Read more about the project and Google's rival balloon-based scheme.