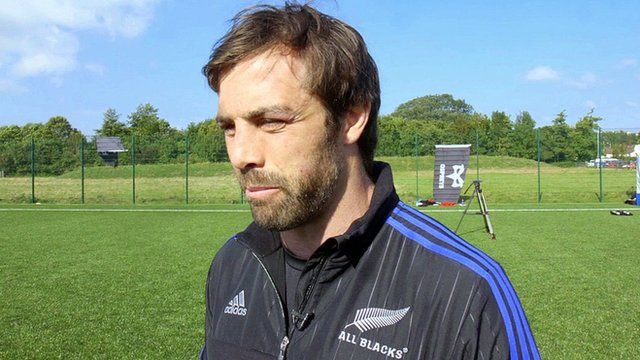 Video
Tech is changing Rugby Union says All Blacks' Conrad Smith
The use of sensors and performance tracking software has the changed the way Rugby Union is being played, the All Black's Conrad Smith has told BBC Click's Lara Lewington.
The data generated by sensors, especially monitoring muscle activity, can tell you if you are at risk of injury from training too hard or if you are playing too many games, Mr Smith explained.
"There is a lot of monitoring. It used to be heavy weights, but now it's all about the speed that you move the weight at, which is meant to be more relative to the game you play," he said.
Mr Smith was one of three All Blacks players who met local children at Bridgend College in Wales allowing them to try out some of the technology used to analyse the players' performance.
More at BBC.com/Click and @BBCClick.
Go to next video: How to box without getting hit