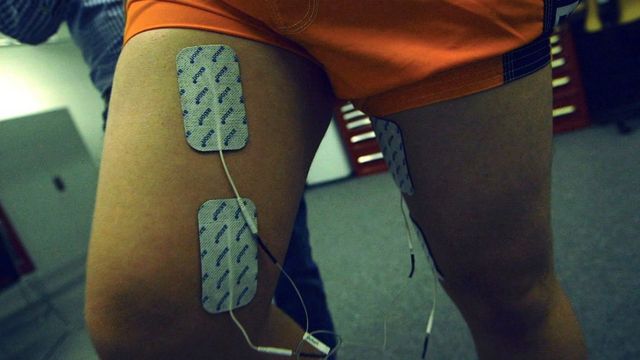 Video
Being controlled by electric shocks
Finding your way around a new city can be difficult - but imagine if you could be guided where to walk with electric shocks.
BBC Click's Nick Kwek tested out a device developed at Leibnitz University in Hanover. Researcher Max Pfeiffer has taken a TENS (Transcutaneous Electrical Nerve Stimulation) machine used in physiotherapy, given it Bluetooth connectivity and linked it to a smartphone.
When linked to a sat-nav tool it could guide the wearer to a destination using electric shocks to ensure the legs know which direction to take.
Could it catch on?
This video was filmed in a safe environment. Care should be taken when using any products that provide an electrical stimulation.
More at BBC.com/Click and @BBCClick.
Go to next video: Wristband gives '255 volt shocks'