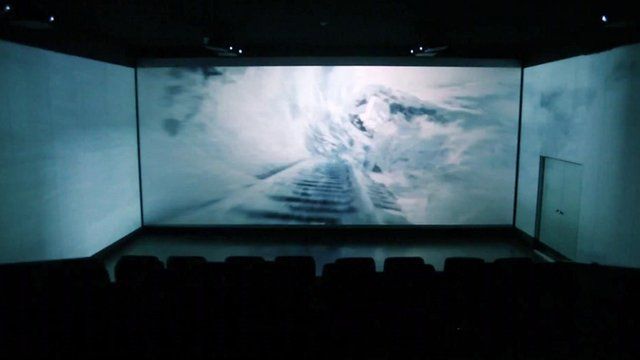 Video
The three screen cinema with the 270 degree view
Technology which uses a cinema screen's three walls to produce a 270 degree viewing experience has been developed at the Korea Advanced Institute of Science and Technology (KAIST).
The Screen X system uses a small number of inexpensive projectors allowing it to be installed in cinemas anywhere in the world.
The technology has been available for a few years, but has mainly be used to show commercials because designing films for the format creates additional challenges and expenses.
BBC Click's Jen Copestake reports.
See more at South Korea Direct.
More at BBC.com/Click and @BBCClick.
Go to next video: The robot jellyfish shredders