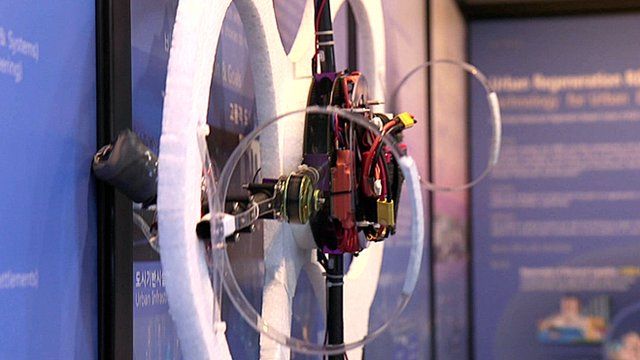 Video
The drone that can climb walls
Researchers in South Korea have developed a drone that is capable of climbing walls.
Thrust generated from the drone's rotors allow it to stick to the wall, while its wheels allow it to move around.
BBC Click's Jen Copestake visits the Urban Robotics Laboratory at the Korea Advanced Institute of Science and Technology (KAIST) to find out more.
See more at South Korea Direct.
More at BBC.com/Click and @BBCClick.
Go to next video: The robot jellyfish shredders