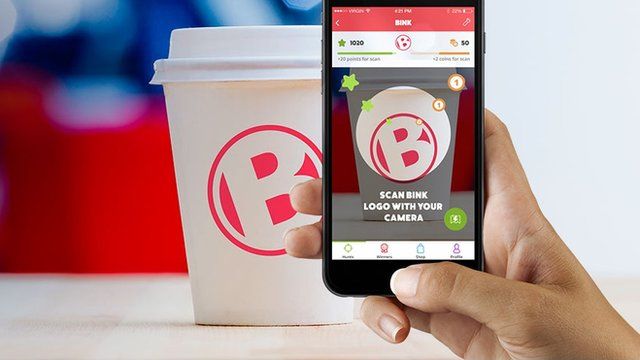 Video
Bink app gives rewards for snapped brands
A new app aims to get consumers interacting with brands in a novel way - by taking photos of company logos in exchange for rewards.
Bink aims to entice consumers with discounts or promotional merchandise after they take a smartphone snap of a logo placed, for example, on a billboard, in a shop window or on TV.
The idea is that marketers will glean new insights into their potential customers.
Bink says it is already working with high-profile firms including Coca Cola, Starbucks and The North Face.
But with many different ways for brands to interact with their customers, can this new technology offer any new insights? And will consumers buy into the concept?
The BBC's North America technology correspondent Richard Taylor had a demo of the tech from Bink founder, Tom Speckman.
You can follow Richard on Twitter @RichTaylorBBC.
Go to next video: The app that uploads to Congress