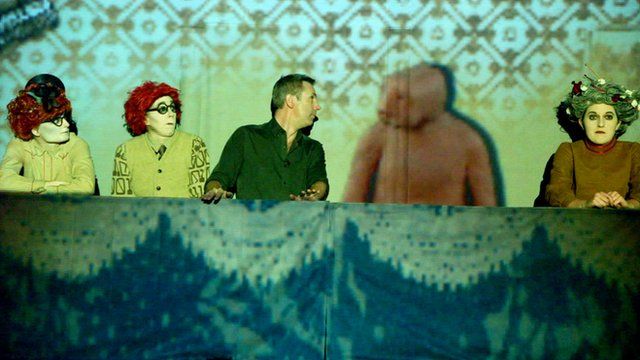 Video
Technology brings Golem to life in West End stage show
Do we control technology or does it control us? That is the theme of the West End stage show Golem - which makes extensive use of technology to tell an unsettling tale.
The Golem begins as a clay man brought to life to obey everything its owners command. But the it soon falls under the control of a faceless corporation which takes over its mind getting it to spy on the people around it persuading them to behave in certain ways and start shopping.
BBC Click's Spencer Kelly went to meet the cast and production team of the show who rely on a single projector to provide a light source for the show and all the background scenes.
More at BBC.com/Click and @BBCClick.
Go to next video: Virtual reality brings news to life