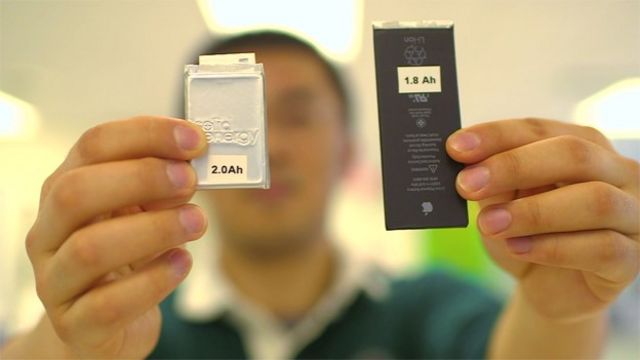 Video
The batteries that can last twice as long
The Mobile World Congress (MWC) is about to start in Barcelona, but one of the biggest complaints about mobile phones is that they run out of battery life far too quickly. One company, however, is offering a possible solution.
BBC Click's Spencer Kelly meets the researchers at SolidEnergy Systems, a company in Massachusetts in the US, who are creating lithium-ion batteries which are smaller and they say will last twice as long as standard batteries.
The BBC Click team will be reporting from the Mobile World Congress next week.
More at BBC.com/Click and @BBCClick.
Go to next video: A better battery life to come?