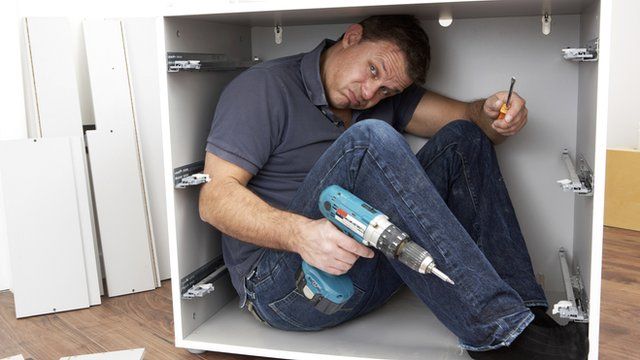 Video
Ikea-style game inspired by flat-pack furniture
To build your dream home, you have to live through the nightmare of constructing flat-pack furniture.
That is the sad truth now acknowledged by many.
But for one group of American students, this was also the realisation that led to a video game that has generated a lot of buzz.
Home Improvisation was developed in 48 hours by students in Atlanta, as part of the annual Global Game Jam competition.
This year's task was to create a game inspired by the question: "What do I do now?"
This triggered an idea for one of the game's developers, Colton Spross.
"That's the question I ask all the time when I'm assembling Ikea-style furniture", he told the BBC, in an interview by webcam.
Up to four people can play, he explains.
Players are not presented with any instructions, just an image on the flat-pack box to guide them. They can then attempt to make realistic furniture, or embark on "monstrous creations".
Mr Spross's team, along with many others from the Atlanta area, dedicated this year's Game Jam entry to an influential mentor, who died shortly before the competition began.
Tony Tseng was a professor who taught game design and 3D modelling at the Atlanta campus of Savannah College of Art and Design (Scad). He had left a career in the gaming industry in order to go into teaching, and helped many students get jobs in the gaming sector.
After Prof Tseng's death, Mr Spross and his colleagues decided to develop a game in their teacher's memory rather than cancel their participation in an event that had meant so much to him.
The team has made the game available to the public online, while also trying to raise money for Prof Tseng's young family.
Video Journalist: Dougal Shaw
Video of game courtesy of The Stork Burnt Down. Music by Kevin MacLeod, see website for full details
Go to next video: The arcade where Donkey Kong lives on