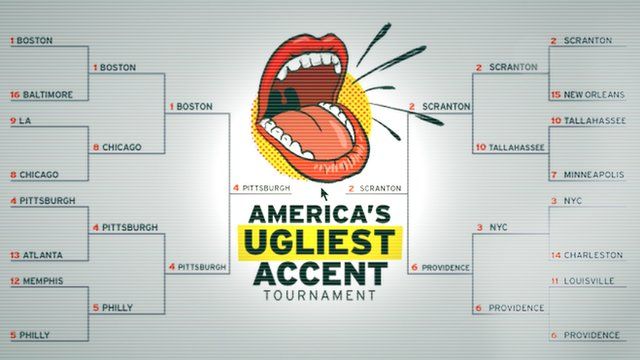 Video
What is America's "ugliest accent"? - 15 secs
Gawker Media asked people to vote on which city's accent they thought was ugliest out of a shortlist of 16.
The company told BBC Pop Up the contest was intended to celebrate the regions.
But in Pennsylvania - which had three of the 16 contenders - a number of people are unhappy to have won the inauspicious title.
This short is taken from a full feature video created by BBC Pop Up, the BBC's mobile bureau. The team relocated to Pittsburgh for the entire month of November in order to drum up crowd-sourced story ideas from the community: Pittsburgh shares its stories with the world.
Go to next video: The steel city