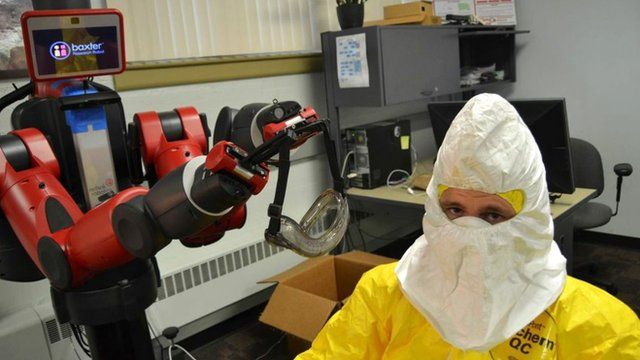 Video
How a robot could help to fight the spread of Ebola
Worcester Polytechnic Institute (WPI) in Massachusetts is looking to repurpose a robot named Baxter to help with the fight against Ebola.
This robot was built to be used in factories ,but it is hoped that it can be repurposed to keep health care workers safe by removing their clothes after they have treated patients.
"We're not trying to make this a completely automated process," explains Dmitry Berenson, an assistant professor in WPI's robotics programme.
Watch more clips on the Click website. If you are in the UK you can watch the whole programme on BBC iPlayer.
Go to next video: The rise of the hospital Robot