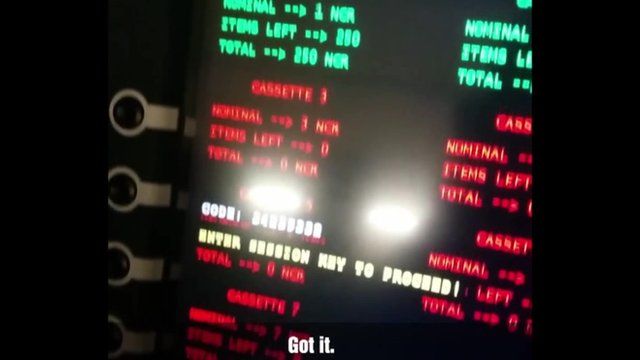 Video
Tyupkin cash machine hack 'steals millions'
A flaw in cash machines that allows criminals to quickly steal wads of cash has been discovered.
Interpol has alerted countries in Europe, Latin America and Asia known to have been targeted - and is carrying out a widespread investigation.
Security firm Kaspersky Labs discovered the attack which is enabled by entering a series of digits on the keypad.
Prior to trying to obtain the cash, targeted machines are infected with malicious software via a boot CD.
To do this, criminals need physical access to the workings of the machine.
Once the malware - known as Tyrupkin - has been installed, the attack involves entering a code on the machine's key pad.
Kaspersky Labs produced this video showing how the hack is carried out.
Video courtesy of Kaspersky Labs
Go to next video: Why 'one false click' lets hackers in