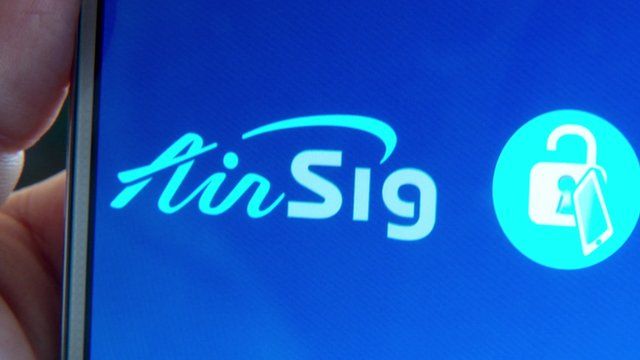 Video
The 'Harry Potter' password replacement
A Taiwanese start-up has developed a novel replacement for text passwords.
It lets users create their own unique "air signature" by waving their gadgets around in a particular way, like a magician with a virtual wand.
The technology, developed by AirSig, uses the gyroscopes found in smartphones, smartwatches and other wearable tech to perform various tasks, from authenticating yourself to unlocking your phone, from paying for transactions to remotely opening doors and playing games.
It works by creating a unique algorithm from the gestures, which adapts as the user becomes more proficient in making virtual "air signs".
The company, which is backed with $2m (£1.2m) from manufacturing giant Foxconn, already incorporates its technology in Android apps, but hopes to license it to other software providers as a more secure and cheaper alternative to other authentication techniques.
But will it catch on? The BBC's North America tech correspondent took the tech for a test run with AirSig co-founder Mark Yu.
You can follow Richard on Twitter @RichTaylorBBC.
Go to next video: Zimbabwe's mobile wallets