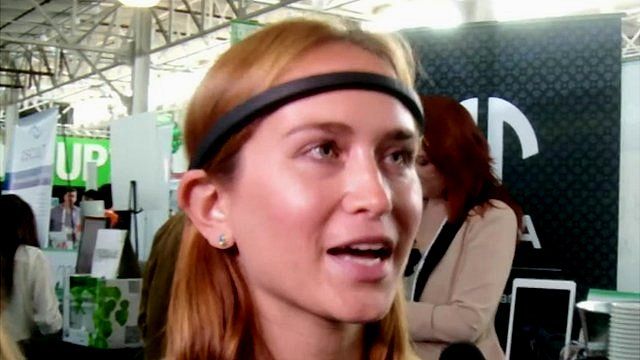 Video
'Brainwave' Melon headband measures focus levels
California startup Melon has developed a brainwave headband that works as a personal activity monitor.
The $149 (£91) device measures electroencephalographic (EEG) activity in real time and displays the results on a mobile app to measure stress and help improve levels of concentration.
Melon was inspired by research into attention-deficit disorders ADHD and ADD in children, which led the team to believe they could improve their mental health with less dependency on medication.
But the Los Angeles based company also sees a big market as alternative to traditional meditation.
The BBC's Richard Taylor spoke to co-founder Laura Berman about the invention.
You can follow Richard on Twitter @RichTaylorBBC.
Go to next video: CES: Wearable fitness gadget fun run