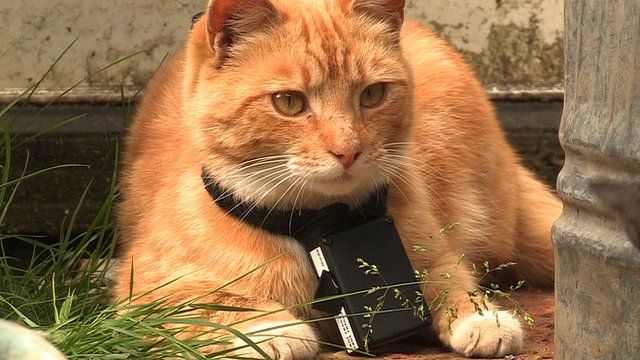 Video
How to build a 'cat camera'
This week, Cat Watch 2014: The New Horizon Experiment, has been broadcast on the BBC.
It has made extensive use of so-called "cat-cams", small cameras attached to cats, to record its unique footage.
The BBC's Research and Development team made the special cameras used in Horizon's original The Secret Life of the Cat.
Here, they explain how they made a new generation of cat cameras for this series, by hacking technology already available on the market.
The team on site were Research and Development Engineers Alia Sheikh and Till Hackler, and Senior Engineer Ranulph Poole.
Video Journalist: Dougal Shaw
Go to next video: 'Honey I shrunk the ZX Spectrum'