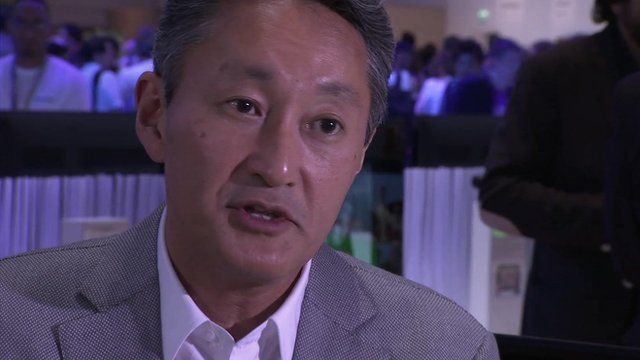 Video
Sony chief admits smartwatches 'tend to be bulky'
Sony was one of the first tech firms to release a Bluetooth-enabled, notification-transmitting watch back in 2006.
The MWB-100 may be a distant memory, but the firm is still trying to popularise the idea and has just unveiled its latest timepiece, the Smartwatch 3, at Berlin's Ifa tech show.
The device is its first to run the new Android Wear operating system, and will compete with rival offerings from Samsung, Motorola, LG and Asus among others.
In an interview with BBC Click's Spencer Kelly, Sony's chief executive Kazuo Hirai acknowledged the limitations of the current generation of watches, recognising that they were not powerful enough to replace smartphones, and tended towards the "bulky" size.
Watch more clips on the Click website. If you are in the UK you can watch the whole programme on BBC iPlayer.
Go to next video: Sony brings PS4 games to phones