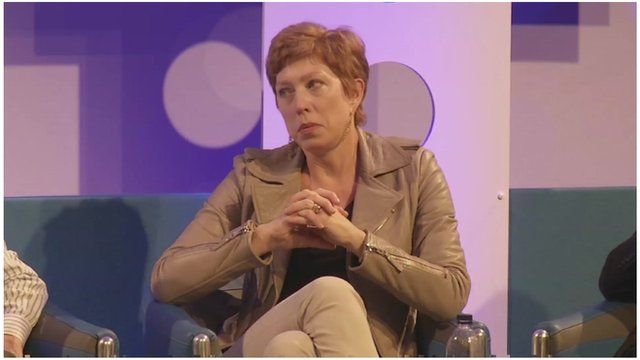 Video
Google's UK boss on taking down extremist YouTube videos
The sharing of shocking videos showing the killing of US journalist James Foley has brought to the fore the issue of how social media organisations police their sites.
Eileen Naughton, the new managing director of Google in the UK, explains that while the video concerned was "really troubling", YouTube, which is owned by Google, deals with a deluge of data every minute, making it very difficult to immediately remove content.
Ms Naughton tells the BBC's Kamal Ahmed at the Guardian Edinburgh International Television Festival that YouTube has a complex system in place to deal with offensive uploads.
Go to next video: Obama: Foley video shocks the world