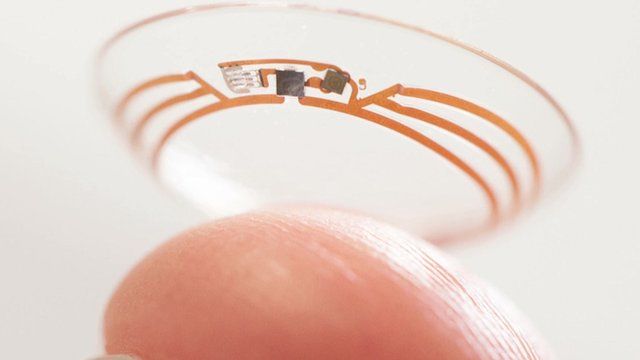 Video
Tech review: A look back at the week's headlines
A leaked online document suggests intelligence agency GCHQ worked on ways to alter the outcome of internet polls, sent spoof emails that appeared to be from Blackberry users and looked at private Facebook photos. GCHQ said it "did not comment on intelligence matters".
A "smart" contact lens to help diabetics monitor their glucose levels is being developed in a deal between pharmaceutical company Novartis and Google.
And the head of a parliamentary committee looking into US spying in Germany has said they have considered using typewriters for sensitive documents to avoid electronic eavesdropping.
Watch more clips on the Click website. If you are in the UK you can watch the whole programme on BBC iPlayer.
Go to next video: Typewriters to fight digital snooping?