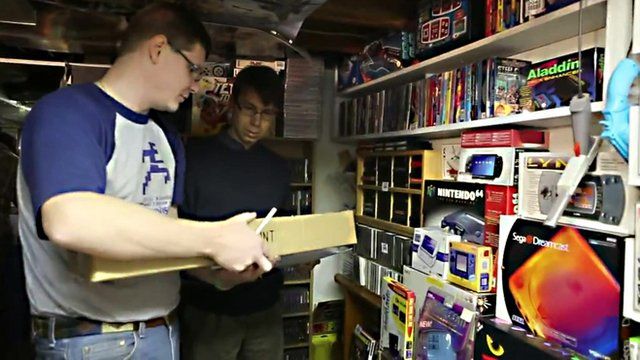 Video
Tech review: A look back at the week's headlines
The world's largest video collection containing more than 11,000 titles has been sold for $750,000 (£440,000).
The trade of child sex abuse images online is now "an epidemic", according to the head of the Virtual Global Taskforce - a global initiative which combats the problem.
And Amazon has unveiled its first handset which is due to be released on 25 July. The Fire Phone offers 3D visuals and has a preloaded app which allows the device to recognise text, images and sounds objects in its vicinity.
BBC Click has more details on these and other technology stories of the week.
Watch more clips on the Click website. If you are in the UK you can watch the whole programme on BBC iPlayer.
Go to next video: Could this robot improve empathy?