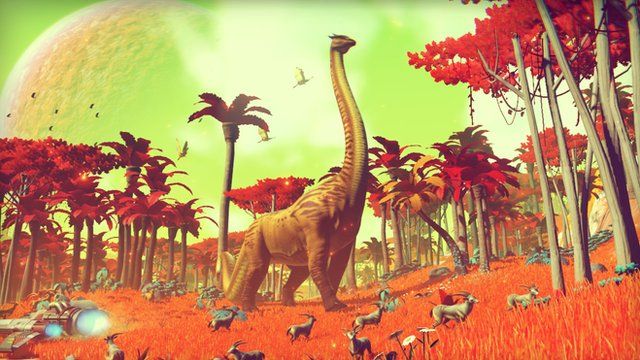 Video
E3: Hello Games' No Man's Sky wows E3 video games expo
A game by a tiny indie studio from Guildford, England is being hailed by many as the break-out hit of this year's E3 expo.
Hello Games' title allows players to explore a universe packed with an infinite number of planets. They can lay claim to being the first to discover new species and then engage in space battles with other gamers.
Sony has signed a deal to get No Man's Sky on its PlayStation 4 console first, but it is also likely to come to the Xbox One as well as PCs.
The game has yet to get a release date. The buzz it is generating is thanks to two trailers released for the Los Angeles show, and there is still more work to be done before the public can play it.
Dave Lee asked Sean Murray, managing director of the studio, how his small team was attempting to create so much content.
Go to next video: E3: PS4 gets a psychedelic love tale