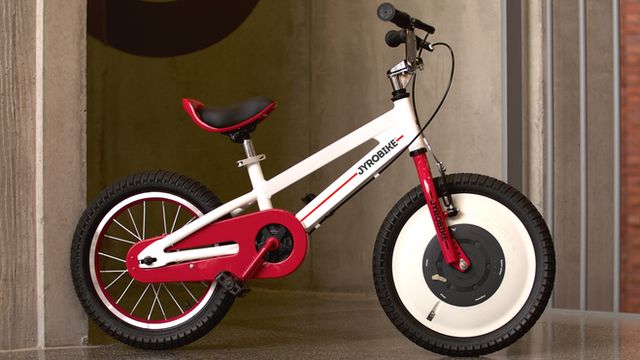 Video
Jyrobike: First auto-balancing bicycle unveiled
A team of engineers has developed an auto-balancing bicycle which they say can teach people to cycle in an afternoon.
The "Jyrobike" contains a patented control hub in the front wheel that uses gyroscopic technology to keep riders upright, even when they tip or wobble.
The technology is aimed at 3-8 year olds who are learning to cycle.
Developed by a group of cycling enthusiasts, Jyrobike has launched a campaign on crowdfunding site Kickstarter, to try and take the project beyond prototype stage.
BBC News technology reporter Dougal Shaw tested out the prototype bike with its inventor Robert Bodill, with the help of Louis - the son of a BBC colleague - who is learning to cycle.
Go to next video: Cars designed to be slept in